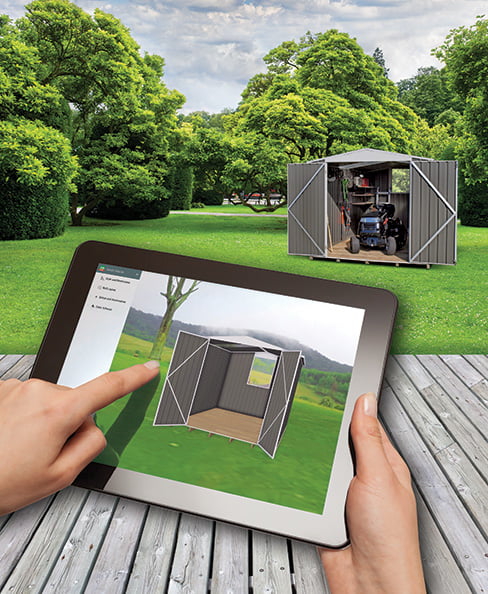 DESIGNED FOR YOU. BY YOU.
Design your very own shed with our online shed builder!
Whether its for your boat, tools or even a small workshop, you can create a Garden Master shed to meet your needs… exactly how you want it to function, exactly how you want it to look. No compromises.
And our new online app will make this even easier. Change the dimensions, roof style, colours and look of your shed with ease, as well as add and remove skylights, windows, hinged doors and sliding doors.
And when you're finished, you can share your 3D shed design with your friends or even email it to yourself for later reference. And we'll provide you with an accurate quote on your own, individual shed design.